The weather in Costa Blanca allows practicing golf year round to be a reality in La Costa Blanca, the peak season of this sport coinciding with the gentle winters that are characteristic of the province of Alicante. This is a real privilege for all those who wish to play golf any time during the year.
Optimal facilities, among the best in Europe, form part of the resorts and residential complexes which include hotels, spas, and gyms, making it the perfect combination of sport and rest.
Today, La Costa Blanca is one of the principal international centres for the practice of golf, with 24 courses (4 of which are Pitch & Putt), located in a typical Mediterranean landscape. They offer variety and quality, carrying the signature of some of the most prestigious designers and golf champions such as Ballesteros, Olazabal, and Jack Nicklaus. Each one, with different characteristics, satisfies the different demands of even the most demanding players.
Orihuela Costa
Villamartin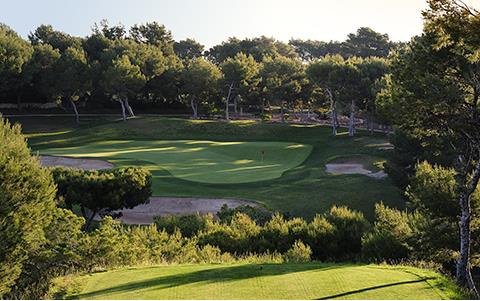 Since 1972 Villamartin is one of the oldest golf courses in Costa Blanca Alicante region. A vegetation with over 40 years of history, beautiful views of the Mediterranean and generous greens that hosted in 1994 one of the tournaments of the European Tour. Severiano Ballesteros, Jose Maria Olazabal, Ian Woosnan, Sam Torrance and many other international figures have played golf and graced this great golf course. The greens at Villamartin have international fame with well known holes like the 17th hole, a par three that requires crossing a leafy, treelined boulevard to reach a huge and generous Green with two platforms. Villamartin Golf has a large community of players from all over Europe who chose this beautiful golf course as a place to live, with the course and the golf as part of their lifestyle.
Las Colinas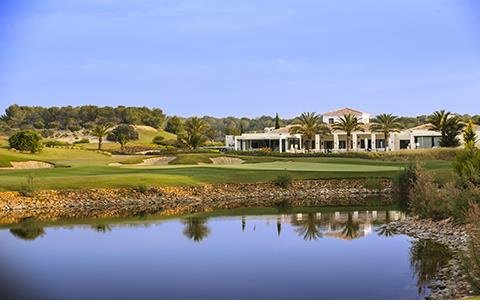 A world apart, come and experience the Cabell B.Robinson designed Championship Golf Course, managed by Troon Golf, and stay at Las Colinas Residences. In a 330-hectare valley between hills, near the sea, in an area of great natural beauty, Las Colinas is setting new standards for golf and leisure in Spain.
Las Colinas Golf & Country Club
is a 330-hectare exclusive residential community on the Spanish Mediterranean coast, with a low housing density and built around an 18-hole championship golf course. Enjoying a privileged location near the coast, nestling in a valley surrounded by hills to the south of Alicante, it offers wide-ranging sports, leisure, accommodation and restaurant amenities, including, apart from the excellent golf course, a private Beach Club on the seafront.
Maximum privacy and security:
A 330-hectare valley, framed by hills that form a natural barrier and ensure the development is secluded. A single two-way access road, with 24 h security service.
Unique sense of arrival:
Provided by a single entrance to Las Colinas through a gorge that opens out into a hidden valley along which the golf course runs. The gorge is the feature that preserves the intimacy, tranquillity and natural beauty of Las Colinas.
Las Colinas Golf & Country Club is surrounded by a Nature Reserve comprising more than 10,000 hectares of protected land, which restricts any further residential development.
Mediterranean vegetation:
More than 200,000 sq metres of natural space within the development. Mediterranean vegetation has been preserved with trees and indigenous species used in gardens and landscaping throughout the complex.
A binding Environmental Protection Measures Plan:
This includes a rigorous Sustainable Development and Environmental Protection Plan drawn up by Valencia Polytechnic University. Among other measures, this plan stipulates low levels of noise and light pollution, as well as the use of wooded areas and native plant species in the landscape gardening for the residential community, common and private areas.
The Real Club de Golf Campoamor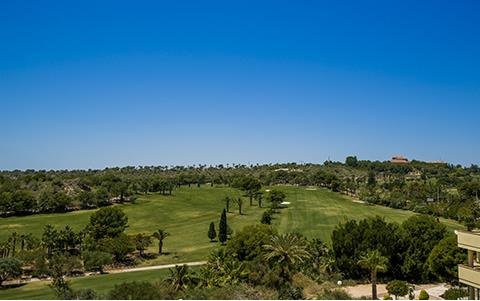 This course has been challenging experienced golfers since 1988, when the Real Club de Golf Campoamor was first opened by HRH Juan de Borbуn, Count of Barcelona, in whose honour an eponymous championship is now played each August. Nestling in the natural beauty of the Dehesa de Campoamor landscape, between two interlocking valleys protected by small hills, this course enjoys its own special microclimate that makes it possible to play golf here at any time of the year.
At 6,277 metres long with a par of 72, it is a well tended course whose strict standards of maintenance serve to further highlight the exuberant flora and fauna to be found along its length.
Las Ramblas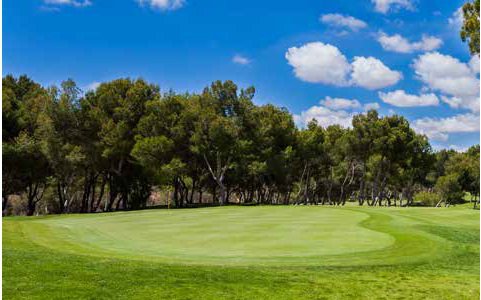 Las Ramblas golf course was the second golf course owned by Quara Group, this course designed by Pepe Gancedo, prestigious and visionary designer of golf courses recognized nationally and internationally, was opened in 1991. Las Ramblas is an area of incomparable beauty, as the name suggests is designed on a steep terrain surrounded by streams and lush vegetation mainly through the leafy Mediterranean pines that accompany the round. The course offers many attractions from magnificent views Over the Mediterranean Sea and offers shaded areas that make this area a nice place to play golf even in the hottest months of the year. It is certainly a golf.

Vistabella Golf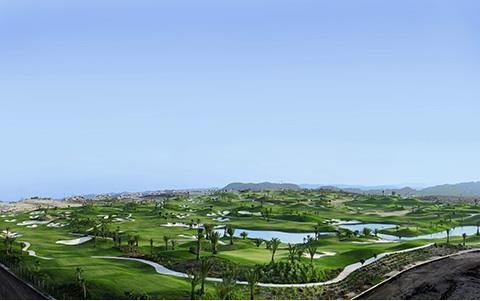 Opened in 2009, Vistabella Golf is a relatively new development with 11 holes that can be played as an 18-hole par 73 course almost 6 kilometres long. Course designer Manuel Piсero partnered Seve Ballesteros in the 1985 Ryder Cup, and he has combined over 30 years' experience in the world of golf with knowledge of the world's greatest courses, and applied this know-how to Vistabella Golf.
Special mention must also be made of the large and undulating greens, regarded as the most competitive in the area and the most well tended. As well as the golf course, this sports complex also features a golf academy, paddle tennis courts, a bowling green and restaurant.